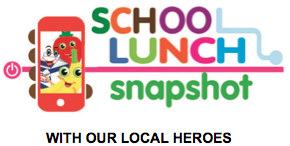 Seven Oaks Elementary has taken the challenge to celebrate National School Lunch week that is being held October 12th – October 16th. The purpose of NSLW is to inform parents about local school lunch programs and to increase participation by the student body. SOES will be inviting local heroes to visit during lunch – i.e. Fire Fighter, Police Officer. Etc.
Each child who joins us everyday for lunch Monday – Thursday will be entered to win an instant camera to take snapshots of their own. Prizes will be awarded, one boy and one girl from each grade level, on Friday October 16th when they come in to purchase lunch.
This is going to be a very exciting week and we encourage each child to participate! Please watch our website for more information as the week approaches!